Puppy School
A NEW PUPPY….. how exciting!
Getting training early is really important as we want you and your puppy to have a positive and rewarding start.
We call this training Puppy School. At Albany Veterinary Hospital Puppy School is a 5 week course designed for puppies between 8-16weeks of age. We think this is the critical learning time in puppy's life where they need positive reinforcement training in a safe environment to help them develop into well adjusted, well mannered, obedient adult dogs. It is very important for puppies to get exposure to new experiences e.g. other puppies/dogs, other people/children, loud noises etc this in turn will assist puppy to learn important social skills and develop confidence.
We try and limit our classes to 6 puppies to ensure personalised attention in a calm environment so we all start off on the 'right paw'. Having the classes at the hospital also helps the puppy, and owner, be more relaxed in the clinic for future visits regarding veterinary matters.
The aim of Puppy School is to educate Puppy and Owner in a variety of areas in relation to K9 care and training. Each class breaks down into 4 categories: Training, Socialisation, Behaviour and K9 Health Care.
Classes are run at the Clinic for 1 hour, one evening per week for a 5 week period. The classes start at 6.15pm sharp on the selected evening each week.
We have been running Puppy School classes since 2000, the 1st clinic in the area to run preschool classes, and our Puppy School Instructor has had over 10 years experience in K9 obedience training.
Cost is $150 to be paid on the first night.
Puppy School
Classes 1 Hour long

Classes start at 6:15pm sharp

Classes can run Mondays, Tuesdays, Wednesdays, or Thursdays

For puppies 8-16 Weeks of Age

Class size limited to 6 puppies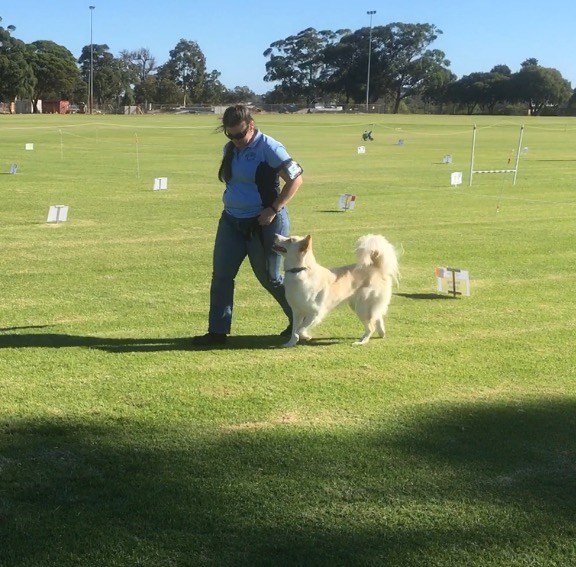 Good Manners
Good Manners classes at Albany Vet have been cancelled until further notice. 
Our Dog Whisperers
Chantelle and Amy are passionate about their dogs – and yours.
They both have a very strong interest about dog behaviour and training as a means of getting the best out of your relationship with your 'best mate'.
Chantelle and Amy have competed all over WA and interstate , for many years with numerous dogs and achieved staggering heights. Winning many awards and trophies along their way.
They both attend seminars and workshops with reputable trainers both local and international.
Chantelle and Amy are amazing at recognising the stressors that you and your fury friend may be experiencing and will work with you to find the best way forward.
Call us to book an appointment!
Albany Veterinary Hospital
Mon-Fri: 8am-6pm
Sat: 9am-12 noon